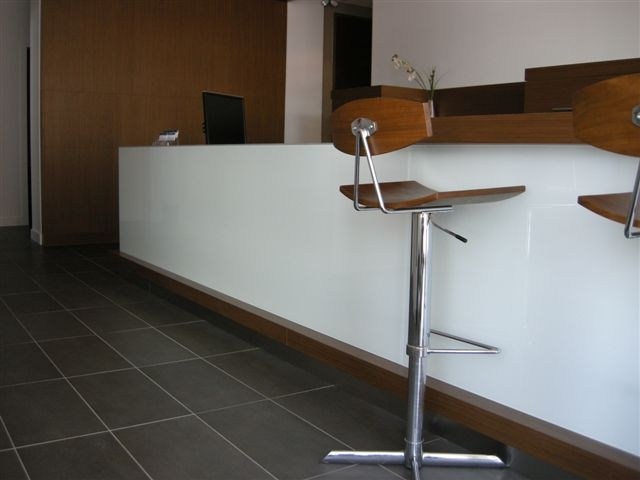 Gravity Glass is one of the best kiln glass companies in operation today, which is why we include their beautiful designs in the range of products we offer at House of Mirrors.
They Really Must Be Seen to be believed, but we'll try our best to describe why we love Gravity Glass so much. Each piece is very unique, but all share the gravity-defying liquid-like appearance of beautiful craftwork. In terms of their design elements, they will almost always be an accent piece, and their wavy texture looks great contrasted with other minimalist design, such as our back painted backsplash.
They Might Look Artisanal but we can assure you, they are as durable as any conventional sinktop or porcelain basin you'd get for your kitchen or bathroom. Gravity glass is very strong, as it is layer upon layer of glass pressed together, and then warped in a kiln.
The Textures and Colours are astounding, with a wide variety to choose from for your space. Keep in mind what accent colours you would like to accentuate your space, and what existing patterns you have in your home. If you have lines, a wavy texture would be ideal. If you have earthy tones or a nature theme, consider leaves. As a rule, it's best to pair minimal designs with accent objects, to avoid a pattern-on-pattern clash.
Of course, with most design rules, there are always exceptions. If you're still feeling unsure about what will suit your home, or just feel the need to see more up-close, come visit our showroom at F24, 5555 2nd St S.E. T2H 2W4.